Skip to Content
Frequently Asked Questions About Coolsculpting®
There are many aspects of Coolsculpting® that many patients don't know about. We're here to clear the air and let you know of the real facts. Call us when you're ready to schedule your initial complementary consultation.
What is Coolsculpting®?
Coolsculpting® is an innovative non-invasive fat-reduction method to contour your body by freezing fat cells without surgery or downtime. It reduces unwanted, stubborn fat under the skin. We use it in specific areas of trouble, including under the chin and jawline, thighs, abs, flanks, bra fat, back fat, and the buttocks.
How does it work?
Coolsculpting® works by freezing select fat cells, allowing your body to naturally eliminate them and remove them from your body.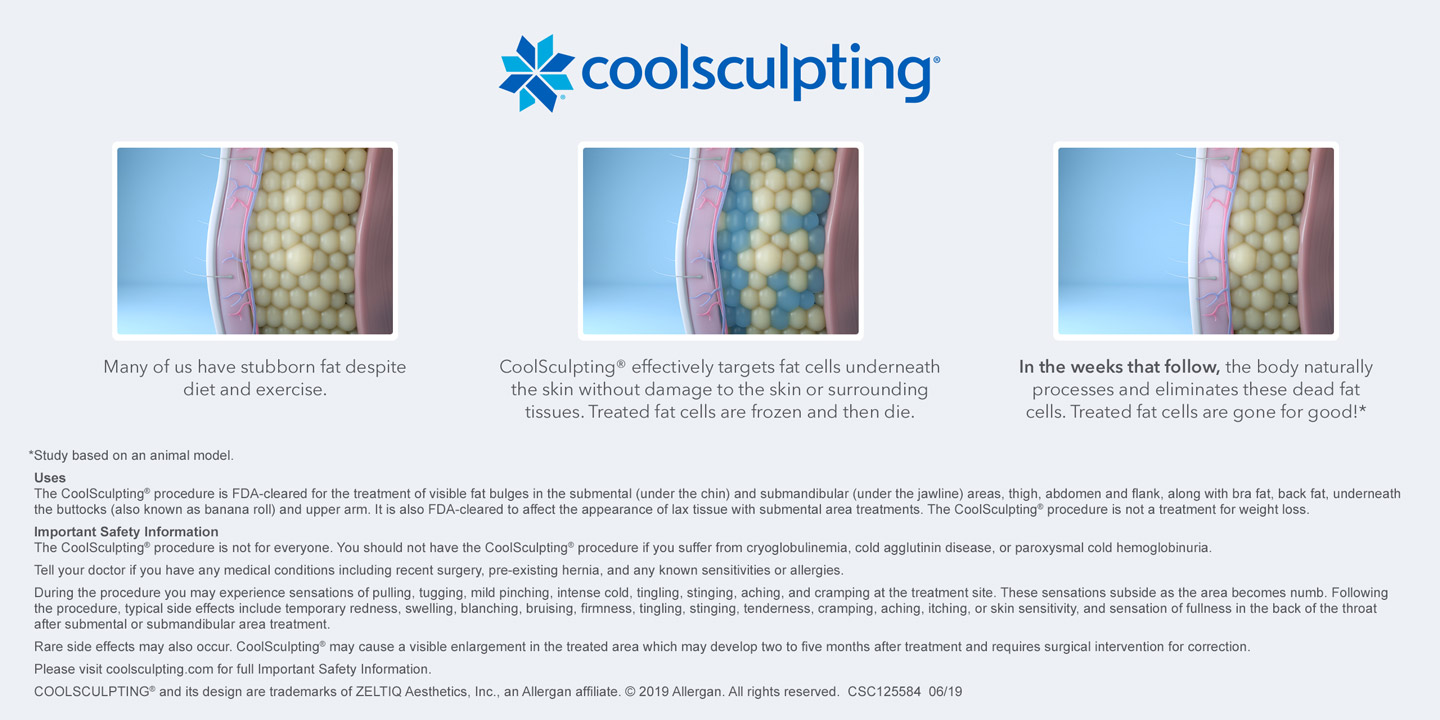 How much does it cost?
Coolsculpting® cost varies from patient to patient as it is a highly customizable procedure. Everyone's body is different. Each patient will want to focus on different areas. Your doctor at BEAUtiful Me Med Spa will work with you to develop a personalized treatment plan that aligns with your personal goals.
How many treatments do I need?
As stated previously, different personal plans will require a different number of visits to complete your treatment. During your in-office consultation, we'll go over what you can expect throughout your treatment.
When will I see results?
Most patients report results in as early as one to three months after their first treatment.
How much downtime is there?
None! You're able to return to work or the rest of your day immediately.
Does it hurt?
Most patients feel tingling, temporary numbness, and slight discomfort and swelling. Feel free to catch up on TV shows, listen to music, or get some work done.